How A Personal Injury Lawyer Helps You Get The Best Settlement
Working with a Personal Injury Lawyer in Colorado Springs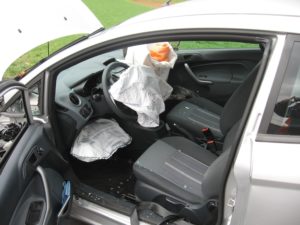 Are you a Colorado Springs resident that really feels unfairly dealt with due to a crash that has led you to become incapacitated? Do you really feel upset that you are no longer able to earn money because the injuries you endured have made it tough for you to work? You need an excellent personal injury lawyer in your corner because this is the only way that you can get the other party to make a significant settlement in your favor. If you do refrain from doing this, you are being extremely unfair to yourself and to your family who may depend on your capacity to generate income.
A good personal injury attorney helps you get monetary compensation for injuries that you have endured because of the fault of others. You will not realize the importance of a good personal injury lawyer unless you have actually been injured and find yourself unable to work to generate income.  You may not get your ability to work back ever or at the very least for quite a long time, yet the lawyer will fight to make sure that you are financially comfortable thanks to a great settlement.
With these type of injuries where you cannot work it is necessary to get the very best settlement possible for the injury, you have as well as the inconvenience that you have been put through. Do not anticipate the other party that caused the accident to voluntarily pay a large sum of money to compensate you.  This is where a good personal injury lawyer comes in to play.  They should have the ability to litigate the largest settlement possible from the at-fault party.
You need to choose your personal injury lawyer with a great deal of research because the outcome and your settlement depends on having an experienced attorney.  There are many Colorado Springs injury lawyers, but being in a small market, many of these attorneys do not have the experience in getting a large settlement.  Hiring an individual or firm that has extensive experience handling the type of injuries you have suffered is the first major step.
It is also a great idea to hire a personal injury lawyer that is recognized in legal circles for his/her capability to prepare each case completely as though it will go to trial. It is preferable to have a lawyer that is known for this ability on your side to make sure that the other party will see evidence and know that you have a good chance of winning. As a matter of fact, this is among the most effective methods to ensure that your opposition offers you a good settlement without even fighting the case.
It is important that your Colorado Springs injury lawyer prepares the case properly, so you don't lose out on the chance of a settlement.  When the law firm does poor preparation of a case and incorrectly represents the facts of the case, this can lead to your settlement being reduced significantly.  As a worst case scenario, because of the poor preparation, you might not even qualify for monetary compensation.
It is very important that you hire your personal injury attorney with care and research.  There are no guarantees, but this is the best way to ensure that you get the best possible settlement in your favor. You need to make sure that your family will be able to live comfortably.  Hiring the best lawyer and making sure they are preparing and presenting the case properly is the only way to win your case and get the best settlement possible.
The Law Office of John J. Donohoe in Colorado Springs, CO., specializes in personal injury cases.  With over 30 years experience in personal injury law, Donohoe Law will prepare and fight your case, so that you never have to worry about whether or not you received the best compensation as possible.